Overview
A story of longing, love and flavours. A story of taking a brand from being defined by its products to a brand defining them. And most of all, a story of family. After over 40 years in the business, the brand best known for their olive oil needed to defend their space in the supermarket – by becoming a brand known for their own story.
FROM 400 products TO one brand
While family-owned Zeta may be most known for their olive oil, they make most of the foods you expect from Italy. With an offering of almost 400 different products, including tomatoes, pasta and cheese, they're one of the truly big players in the supermarket. We've helped them define what Zeta stands for – to make them a stronger brand.
From a brand being

defined

by its products to a brand

defining

them.
From a brand being

defined

by its products to a brand

defining

them.
From a brand being

defined

by its products to a brand

defining

them.
From a brand being

defined

by its products to a brand

defining

them.
From a brand being

defined

by its products to a brand

defining

them.
From a brand being

defined

by its products to a brand

defining

them.
From a brand being

defined

by its products to a brand

defining

them.
From a brand being

defined

by its products to a brand

defining

them.
CHALLENGE –

Growing competition

Our cooperation with Zeta began in 2014, just as private label groceries were starting to explode. To fortify their position in the supermarkets, Zeta's identity needed to be defined and declared. While Zeta offered tasty, high-quality food products, the brand itself didn't carry meaning to the consumers, lacking a strong emotional bond. Therefore, it was easy to replace.
APPROACH –

A FAMILY BUSINESS

We began our work with a deep analysis of the brand, including the market, customers, and the competition. We also had several workshops with the core team to get the insights we needed to continue our work. With founder Fernando and his children as a central part of management, we had unique access to the brand's actual core – while learning invaluable lessons on the virtues of carefully selected ingredients of the highest quality. With the family being an integral part of the discussions, we were able to learn the history of the brand, straight from the horse's mouth.
No matter how we looked at things, we couldn't dismiss the central part of what makes Zeta the company that it is: family.
---
CONCEPT
From a
family

where

food

is

love.
The story of Zeta begins back in 1961, in Italy and the small coastal town of Fano, just south of Rimini. A young and adventorus Fernando Di Luca had just graduated school when he hopped on his Lambretta and left Fano for Stockholm. The lack of luggage space didn't affect him – the material things he left behind were no longer important to him. His soul was filled with Italian flavors, family recipes, and dining culture. That's why the concept focuses on the Italian origin of the family business.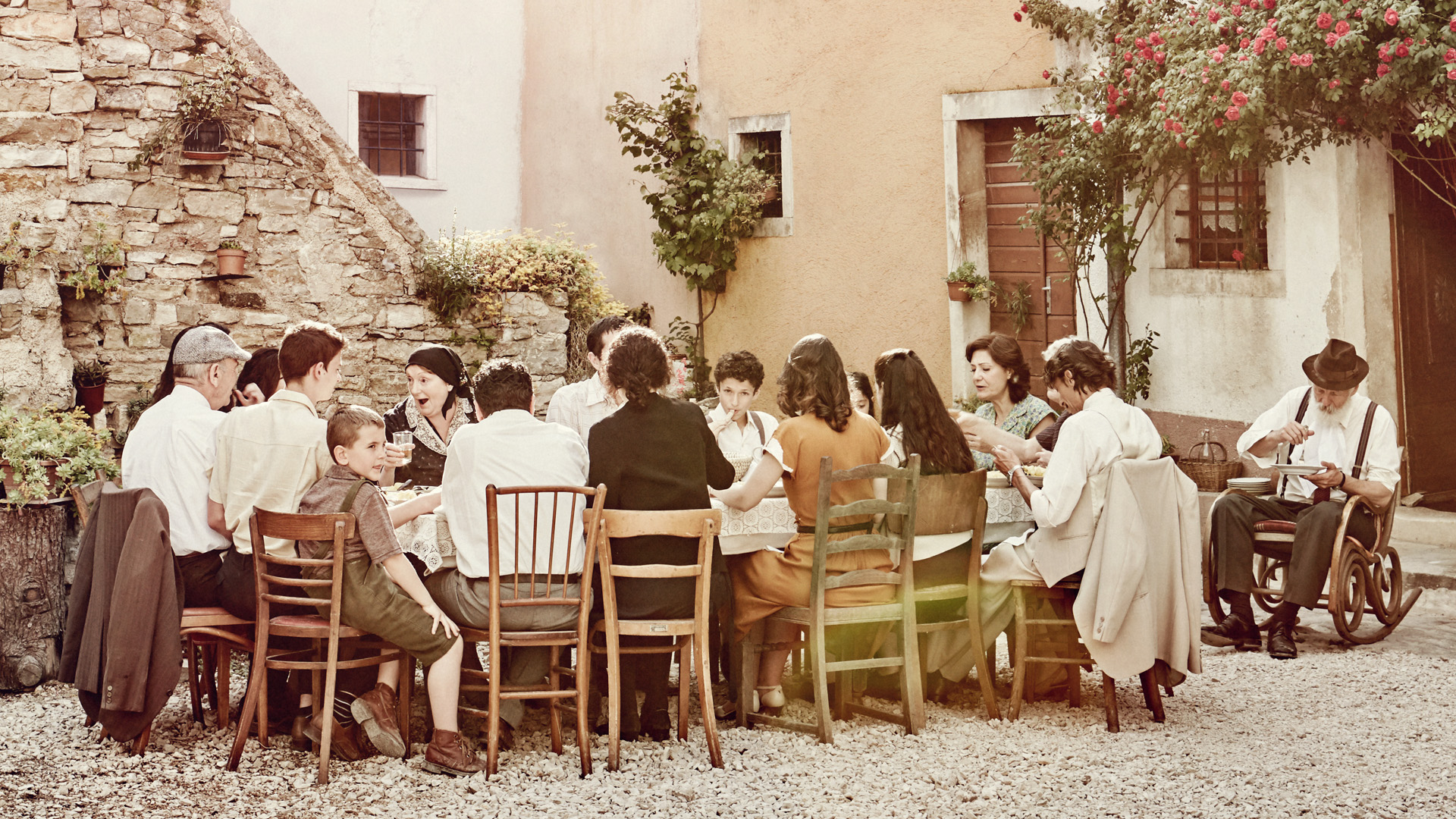 ---
OUTPUT
ESTABLISHING A BRAND PLATFORM
Through the concept "From a family where food is love", we can easily share the di Luca family's true, burning passion for food, and pass it on to the Swedish consumer. The goal is to build a strong, well-known brand and strengthen Zeta's position as a market leader within its category. We also want to generate attraction within the target group, and have a strong and cohesive visibility throughout the grocery stores. Fernando di Luca, and the amazing stories he has to share about his life's journey, is our inspiration behind the concept, and as we develop the communication, we always try to find the perfect balance between Italy and Sweden – including everything from colors, typography, imagery, and tonality.
Custom Typeface
We wanted to create a typography suitable for a wide range of communicable areas regardless of media. It was important that it felt modern, but we didn't want to lose the old Italian origin. Therefore, we took inspiration from Italian Art Deco, resulting in an original font that has Zeta's history written all over it. Furthermore, we have developed several different cuts and styles that are easy to adapt for every conceivable area of use.
REINVENTING FERNANDOS HANDWRITING
As a homage to the Zeta typeface, we wanted to create an even more distinctive typeface. A typeface that would both draw from Zetas history as well as further harmonize with the new illustration style. This resulted in the personal Fernando Di Luca Script, a typeface completely based on Fernando's handwriting.
ILLUSTRATIONS
We work with a lot of illustrations to strengthen Zeta's brand even further. The illustrations are hand drawn and cover a wide range of motives, stretching from more decorative ones to pure iconography. Regardless of motive, they´re all one-line drawings that connect well with Fernando's handwriting. Furthermore, they're easy to work and experiment with – and pleasant to transform into motion.
CATEGORIES
We have created several motives to give the consumer a quick understanding of what kind of content they are looking at – whether it's a newsletter or a social media post with, for instance, delightful travel tips.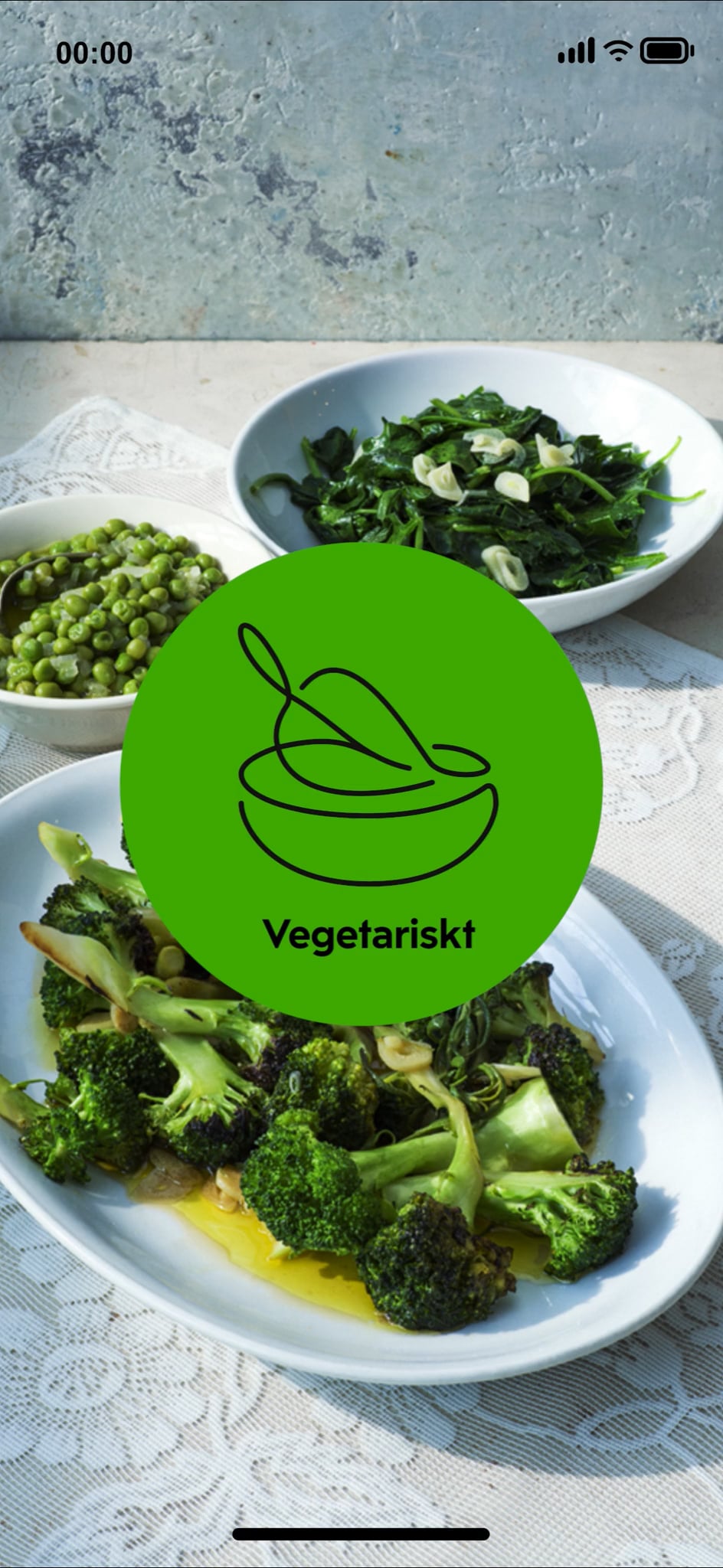 Over 500 Products
Since Zeta has a wide product range, we have created a toolbox to easily categorize the products, and at the same time maintain a cohesive expression.
COMMUNICATION THAT TELLS A STORY
Fernando di Luca has lived a long and eventful life, to say the least. It's all of his amazing stories we build our communication upon, and that's truly what makes this brand so unique. Through these stories, we have created everything from commercials and print ads to books and events – strengthening the concept of "From a family where food is love" even further.
THE STORY GOES ON
This story began back in 1961 when Fernando di Luca decided to hop on his scooter and leave Italy behind. Seeking new adventures, he traveled through Europe, and eventually, he ended up in Sweden. We say Ciao! to his Italian family left in Fano, but Fernando doesn't leave his childhood home empty-handed: he brings the Italian food culture with him.
Fernando as a child
This time, we get to meet the young Fernando. This is the story of a young boy and how his passion for Italian cuisine began with his mother's cooking, in the kitchen at Via Martino 6.
---
RESULTS
"For those who have seen the campaign, the purchase intention is between 71 and 77 percent – the highest we have ever seen!"
– Tre Kronor Media – 2021.11.15
We established a strong brand – honest, genuine and with strong family values. 7 out of 10 people claim they remember the core marketing message of the campaign. Our work continues with integrated communication and PR.
GRAND PRIX PUBLISHINGPRISET
diploma Publishing Priset
gold Svenska Designpriset
silver Svenska Designpriset
diploma Svenska Designpriset
campaign of the year Dagligvarugalan